When Do You Need an Electrical Permit?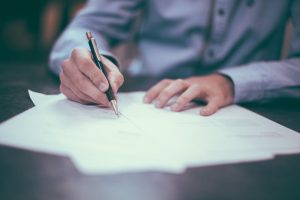 With the rise in DIY projects and the plethora of YouTube tutorial videos, you may feel that you can tackle any job that comes your way.  One of your projects may even include some electrical work.  So when do you need an electrical permit to do work in your home?  When it comes to electrical projects, it's important to stay up to code and pull the proper permits in your region.  There will be no better source for your local rules than your local building department or certified electrician.
What Type of Electrical Work Requires a Permit?
If you are performing any type of maintenance work on existing electrical, most local ordinances do not require any permits to be pulled.  Perhaps you are handy enough to replace fans or light fixtures then you also will not need an electrical permit.  However, if you have a project doing one of the following you will typically need to pull a permit.
Running new wiring in your home or business
Altering or installing permanent wiring
Installing a new electrical outlet
Altering or installing a low voltage system such as alarms or landscape lighting that requires new wiring
Installing a new fuse box
Be sure to double check with your local building department before you do any of the work mentioned above.  remember, every county and state is different so doing your due diligence is very important!  This article should serve you as a foundation for what you will typically see in most of modern American regions.
Electrical Work Done Without a Permit?
Have you recently done electrical work without obtaining a permit?  Did your work fall under something you need a permit for under your local building department?  If caught and your building inspector finds the work done without a permit, you can find a mess on your hands – literally.  Not only can you be hit with fines, but if the work done is behind a wall you may be require dot tear down the wall for the inspector to see the work completed.  This is why it's so important to double-check with your local building departments before getting work done.  That's what they are there for!
Can a Homeowner Pull a Permit for Electrical Work?
Yes!
Even if not a certified professional, a homeowner can pull a permit for electrical work.  This is true for most work done in a home including; HVAC, plumbing, electrical, and structural.  Once again, just check with your local building department to see if you need a permit and which permit is needed!
Are you from the local Northeast Ohio region and need electrical work done?  Give AC Electric a call today and see why we have so many 5 star Google reviews!