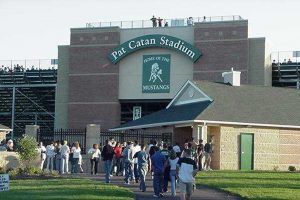 If you are searching for an electrician in Strongsville, Ohio, AC Electric is your number one choice for both residential and commercial needs.
With newer homes and a buyer's market, you can't help to notice Strongsville is growing. AC Electric has provided Strongsville electrical services for years. Keeping up with your wants in life sometimes means having to work with contractors. If you have a hot tub to install in your back porch, you might want to consider the cost of the electrical installation first before you purchase. Many time we have come across situations where a customer purchases an above ground pool, or a Jacuzzi, to later discover the electrical installation costs as much as the pool itself!
AC Electric can provide you and your family's peace of mind by adhering to the safety and stringent guidelines required to provide electricity to your appliance. Considering the dangers of potential electrocution, don't put your life on the hands of an unlicensed and uninsured electrician. Trust in AC Electric because we take NO short cuts to protect you and your children. Give us a call now to see how we can be of service to you; good chance there is one of AC Electric's highly trained technicians providing Strongsville electrical services right now!