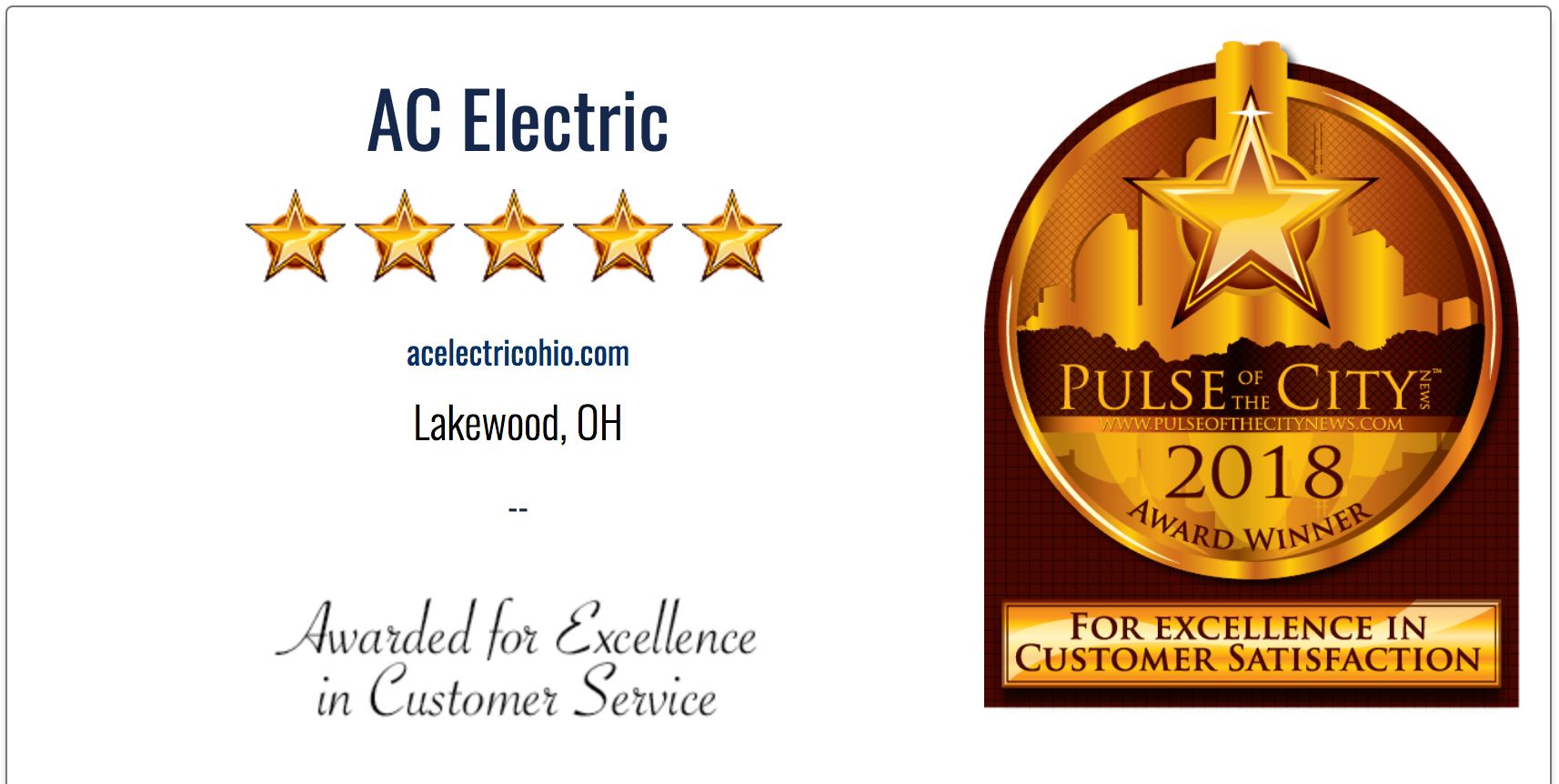 What can we say Lakewood, very similar to Cleveland, but a down to earth atmosphere which has enticed the CEO of AC Electric to reside! Needless to say, if you're searching for an electrcian in Lakewood, Ohio, then you've come to the right place!  AC Electric has been providing Lakewood electrical services like trouble shooting, kitchen upgrades and rental property maintenance. Knob-and-tube wiring is found in most of these homes. As we have stated to all of our customers who have called in questioning the stability of these installations—they are not bad! Knob-and-tube wiring is a great installation since they have lasted this long without the soldering coming apart like wire nuts do. To get more information on knob and tube wiring read our newsletter. This will eliminate the doubt and stigma associated with the system.
Are you looking for Electricians in Lakewood?
Adding to the system is always the best way to go as to not overload the past calculated load on the homes electrical system. With today's appliances you don't have a choice but to upgrade the system by replacing the electrical panel to a higher capacity and breakers. Whether it's commercial or residential, AC Electric specializes in adding circuits, panel upgrades, and troubleshooting when needed.
One of the top reasons house fires occur is due to poor electrical wiring. This is sometimes due to old and outdated wiring per the new code we have to abide by in Ohio. We want to make sure you're not another statistic in the nearby area for electrical house fires. Our great city of Lakewood needs to be protected by the best contractors in the area.
That's why you should give us a call now if you have any electrical issues you need resolved. There's a good chance there is one of AC Electric's highly trained technicians providing Lakewood electrical services right now!
Lakewood Office Location:
AC Electric
11820 Edgewater Drive Suite #421
Lakewood, OH 44107