There is no electrician in Garfield Heights Ohio that has won the famous Channel 5 News #1 electrician award in 2019 besides AC Electric. We've won several local awards and we are so excited to offer you and your home extremely high-levels of customer service while ensuring sanitation to the highest levels! It is evident they will be a huge presence in the electrical industry for a very long time. Their customer service is awesome too.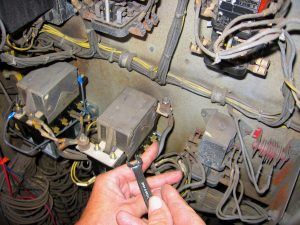 The #1 Residential Electrician Servicing Your Community
For those who like to communicate with nature, the Garfield Park Reservation is a great place to go to. In fact, you would not want to leave that place once you get one taste of how majestic and beautiful it is! If you want to take your kids to a nice playground, the Garfield Park Red Oak Shelter would be a splendid idea. It is certainly a peaceful place that every member of the family will love. Alright, maybe we are getting a little off track here but if you couldn't tell we LOVE Garfield Heights! When you own a house in this area, you would need an electrical contractor in Garfield Heights to solve your electrical problems so give us a call because we would love to earn your business!
Your #1 Choice for Electrical Contractors in Garfield Heights Ohio
No matter what size your commercial property is, you can rest assure AC Electric will be able to service it. AC Electric would be more than happy to serve you and give you recommendations before after and our work is complete. Due to how long we've been in the industry, we have served both large and very small buildings. We have the necessary equipment to scale huge buildings as well!
Knob and Tube Wiring Services for Garfield Heights Ohio
Knob and tube wiring services require a special electrician with this unique experience. You must entrust the task to knowledgeable professionals so you will feel confident knowing it will come out great. The electricians at AC Electric have provided this service since 1999. We would love to earn your business so give us a call today!
Why Choose AC Electric?
It is not easy to win the Cleveland Consumer Affairs #1 Electrician Award but AC Electric has done it. It is an award that has been won by the most well-known companies in Garfield. AC Electric would not have won that award if they don't have a team of seasoned veterans. Each member of their team has been doing electrical services for more than two decades so they will make each task look easy. There is no doubt AC Electric is going to win more awards in the future. We are very passionate about what we do and they would want nothing more than to serve you in the best way possible!