Electric Car Charging Station Installation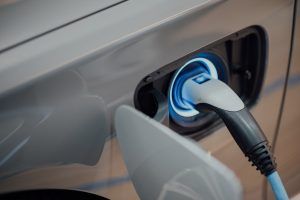 Are you searching for an electric car charging station installation service?  Look no further than AC Electric!  We are A+ Rated by the BBB and provide you with friendly certified electricians ready to provide great service for your electrical needs!  We are well respected across Northeast Ohio as you can see on our Google Reviews with a quick search.  If you want fast and friendly service for your electric car charging station, give us a call today and you'll be glad you did!
How Much Does it Cost to Install an Electric Car Charging Station?
Electric car charging stations typically vary in cost.  There is no set-in-stone price for this service due to the intricacies of everyones electrical grid. Most of the time we are able to use your current electrical panel which can save you thousands in parts and labor.  If you have additional circuit breakers on your current electrical panel that we can use without overloading your system, then this can be a fairly straight forward process.  All electricians charge by the hour and parts needed to complete your job.  Your best option for pricing is to call us and we can have a certified electrician evaluate your unique needs.
Can I Install My Own Electric Car Charger?
Are you wondering if you can install your own electric car charger at your home?  Well, while we appreciate your willingness to try new things, this one is best left to certified electricians.  Not only is your job going to be completed in a timely manner, most importantly it will be done right!  The last thing we want to hear is a phone call from one of our customers telling us that they tried to do this installation themselves which led to electric shock, shorting, or worst, a fire.  Believe us when we tell you, we've heard it all!  Do yourself a favor and schedule your electric car charging station installation by an electrician in advance before you purchase your new EV!
Give AC Electric a call today to schedule your electric car charging station!