Video Doorbell Installation Services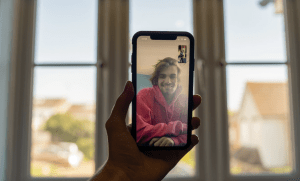 Are you searching for a video doorbell installation service?  Look no further than the friendly expert electricians at AC Electric!  AC Electric has over 180 Google reviews with an average of 4.7 out of 5 stars!  We are A+ rated by the Better Business Bureau and we openly invite everyone to check out our reviews to see why we have a stellar reputation as one of Cleveland's top electricians!  We welcome the opportunity to earn your business and provide video doorbell installation services to you!
Can I Hire Someone to Install My Video Doorbell?
If you are wondering if you can hire someone to install your new video doorbell system, the answer is unequivocally yes!  While there are many great YouTube videos out there, it's most important for you to stay on the side of caution and hire a certified electrician.  This will not only guarantee your safety and anyone that may be helping you, but it will ensure the job is done right the first time.
What Are the Best Video Doorbells?
While we can't say which video doorbell system is best, we do have a few that we recommend.  Many of today's video doorbells come with a great app that allows you to monitor, record, and speak through your video doorbell system.
According to CNET, the top overall rated video doorbell system is the Arlo Video Doorbell.  While all video doorbells offer a good mix of functionality between the doorbell feature and security, not all rank the same in level of quality.  One of the reasons Arlo is a popular choice is due to the low cost (at the time writing this) of only $3 per month for a cloud subscription package that offers advanced functionality like custom animal, vehicle and person alerts.
While CNET rates Arlo the best video doorbell, our personal choice is Ring.  Depending on the speed of your internet, you can receive high quality videos on the Ring app in 1080p resolution.  This is the most common video doorbell we have installed and the process is very simple.  We can do this or any video doorbell quickly for all of our customers.
How Long Does Ring Doorbell Batteries Last?
If you have your video door bell installed with just the battery, you can expect it to last 6 to 12 months.  These batteries are in the neighborhood of $20 and usually rechargeable with long lasting charges.  The one thing to keep in mind with this time range is how often your alerts will go off.  The more you are alerted, the more "juice" will be drained by the battery.
Should I Get a Video Doorbell?
Unequivocally, yes!
Video doorbells are such a simple concept that improves the security of your home immediately.  This not only makes burglars think twice, it also deters some unwanted and sometimes fake solicitors from attempting to speak to you.  The last thing someone wants that is going door to door trying to scam someone is their face on video.  We also recommend the video doorbell as it offers a community safety alert within the app itself.  Local residents that also have the doorbell and app are allowed to post videos of people doing unwanted things as well as dangerous animals such as coyotes, bears and worst depending on where you live.
Give AC Electric a call today to schedule your video doorbell installation!