Smoke Detectors – Nuisance Tripping or Silent Intruder?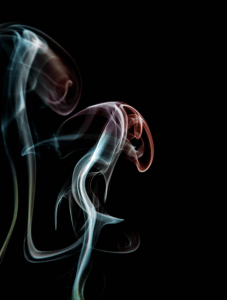 The darn smoke detectors are going off again!  Why do I even bother having them in my house?  They're more of a nuisance than anything.
Does this sound familiar?
It happens to most of us and usually at the worst times such as the middle of the night or when the kids finally start settling down.  Most of us have a clear mental dream of smashing the smoke detector with a hammer.  Let's not lie to ourselves, they drive us absolutely crazy.
Commonly we see home owners or rental property tenants take the battery out to eliminate the chirping sound or completely remove it.  However, before you do that, we advise you read a sad but common and true message.
The reason for this message is to enlighten you.
We recently had a home owner call us because their smoke detector was going off all night.  It was preventing them from sleeping and worse of all, the battery wasn't low it wasn't even detecting any smoke.  We did our due diligence and asked all the questions to eliminate the possible problem; are you cooking, did something catch on fire, or perhaps something like a hair iron is causing smoke?
When the customer did a walk-around and realized nothing was wrong, they wanted us to quote them a cost to replace their smoke detectors over the phone.  We decided to first come out and do an inspection that next morning.
Lo and behold, we found a more serious problem than a faulty smoke detector.  The hot water tank stack head had severe cracks in it and was actually leaking carbon monoxide in the air!  
We are glad to say that the customer was not able to sleep all night because of the nuisance tripping. If the carbon dioxide would've been higher, they wouldn't have been able to call us because they more than likely would have been dead. Carbon monoxide is a colorless and odorless gas which makes it so dangerous.
If chirping is the nuisance, then more than likely all you need to replace is one of the batteries on one of the detectors, if not all of them throughout your home if they are interconnected. Take note that more than likely if they are interconnected all Detectors will chirp. Don't assume that the smoke detector and/or carbon monoxide with smoke detector has gone bad and needs replaced. Treat all smoke and carbon monoxide detectors seriously and if in doubt give us a call and we'll have one of our qualified technicians come out and come out and analyze the situation for you.
Attached here is a PDF that has all the information you need to know about how to properly maintain and operate your smoke detector. sc7010bv-first-alert-alarm-manual (1)
Bullet Points from PDF that you should memorize:
If Battery Becomes Low or is Missing – horn will chirp once per minute
Alarm Levels of CO are Detected – 4 fast beeps, pause, 4 fast beeps, pause.

 

If unit goes into CO alarm, the regular 4 beeps-brief pause cycle will repeat for fifteen minutes. After fifteen minutes, the pause will increase to one minute.

   

Smoke is Detected – 3 beeps, pause, repeating 8 times.
If Alarm is Not Operating Properly (MALFUNCTION SIGNAL) – Three rapid chirps every minute.
Are you interested in having AC Electric do an inspection on your smoke detector system?  Give us a call today to schedule your smoke detector appointment!