5 Signs You Need to Call an Electrician RIGHT NOW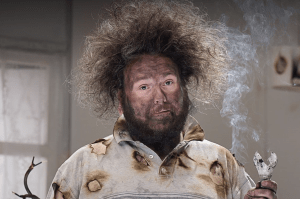 Are you wondering if you there are signs you need to call an electrician immediately?  Without a properly running electrical system, you won't be able to watch TV, charge your devices, go online, or stream your favorite shows.  How scary is the thought of a day without electricity?  Your house or business will come to a complete standstill.
Let's first talk to all the DIYers out on the interwebs.  We understand your desire to figure things out and get the job done on your own.  The sense of self-worth and accomplishment runs deep in us too.  However ,when it comes to your electrical system, we recommend leaving it in the hand of a licensed and insured electrician.  There's not many things more dangerous than messing with live electricity.
Check out our five simple tips on when you should call an electrician.  These are in no particular order as they are all important!
1. Your Circuit Breakers Are Tripping
While we all experience circuit break tripping at one point or another, there does come a point when an electrician will need to intervene.  For example, if you notice that every time you plug your vacuum into a specific outlet and the breaker for that area trips, it would be wise to have an electrician check out what may be causing it to trip.  If you also have a breaker that trips daily or a few times a week and you don't know why, give a call to a certified electrician.
2. Lights Are Flickering When Using Appliances
If you notice your lights going dim or flickering when using appliances, it's time to call an electrician.  What we will typically ask someone who calls in is what else is plugged in that outlet.  If there is an overload due to too much power being required to run certain appliances, then that could easily cause tripping.  Sometimes if you notice dimming and there's nothing plugged into the outlet, your circuit could possibly be overloaded.  Since there are many variables to this situation, it's best to call an electrician to determine what the root cause of this is.
3. Your Outlets Are Warm if You Touch Them
Danger Will Robinson, Danger!
If you notice that outlets are warm to the touch then do not plug anything in it!  The first thing you need to do is turn off the power in your house and call an electrician immediately.  Warm outlets are a good indicator that there may be a potential electrical fire that is ready to burst out at any time.  We simply cannot urge you enough to cut the power and call an electrician immediately.
4. You Get Electric Shocks When Plugging Things In
Have you ever went to plug something into an outlet and felt a sharp and quick zap!  If you answered yes to that then you are certainly not alone.  The key indicator if this is something that you need an electrician for is consistency.  If you get a shock every once in awhile then its something to monitor.  On the contrary, if you get a shock almost every time you touch the outlet then you need to call a certified electrician sooner than later.  While this can be anything from faulty wires, broken circuits or a host of other potential issue, it's best to get a professional out to evaluate the problem.
5. Strange Sounds
Have you ever heard that dim or sometimes loud humming noise and you can't pinpoint it?  Maybe you have narrowed it down and noticed its coming from behind a wall.  A lot of customers call us and tell us they hear this weird buzzing or humming sound and they aren't sure what it is.  Some people think they are going crazy!  Once we explain to them why some electrical problem can cause this they start to feel like that can finally solve the problem.  This noise can sometimes be caused by frayed or poor wiring.  Other times it can be caused by loose screws in the terminal.  No matter what the problem, it's always recommended to call a professional electrician to evaluate the problem.
If you are near the greater Cleveland area and you need an electrician, give AC Electric a call today.  We are A+ rated by the BBB and we have a 4.7 Google Review average with nearly 200 customer reviews.