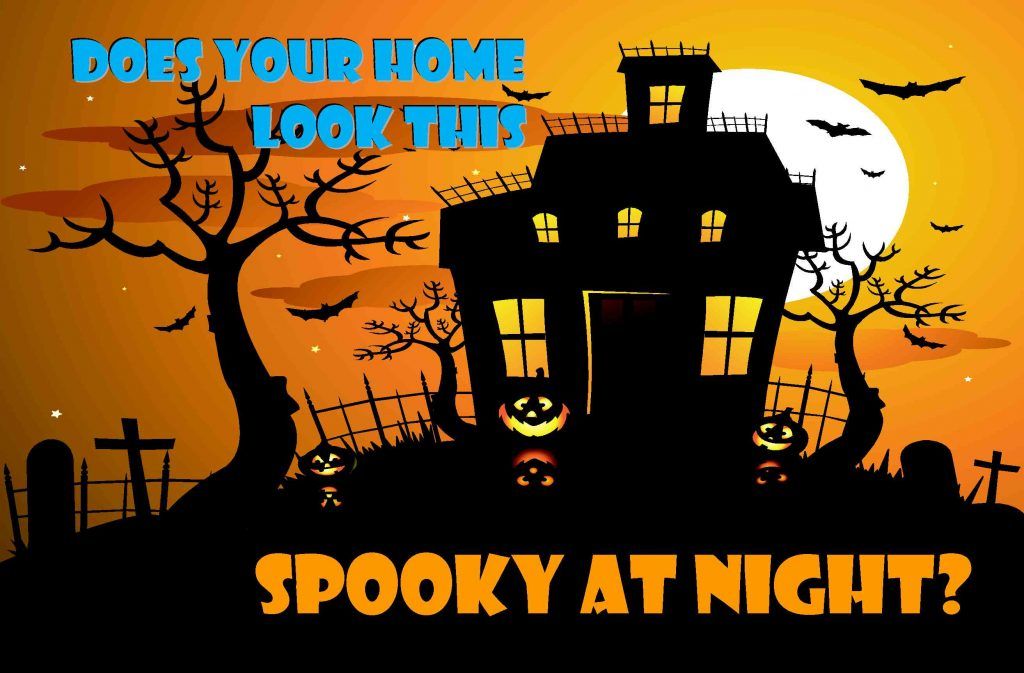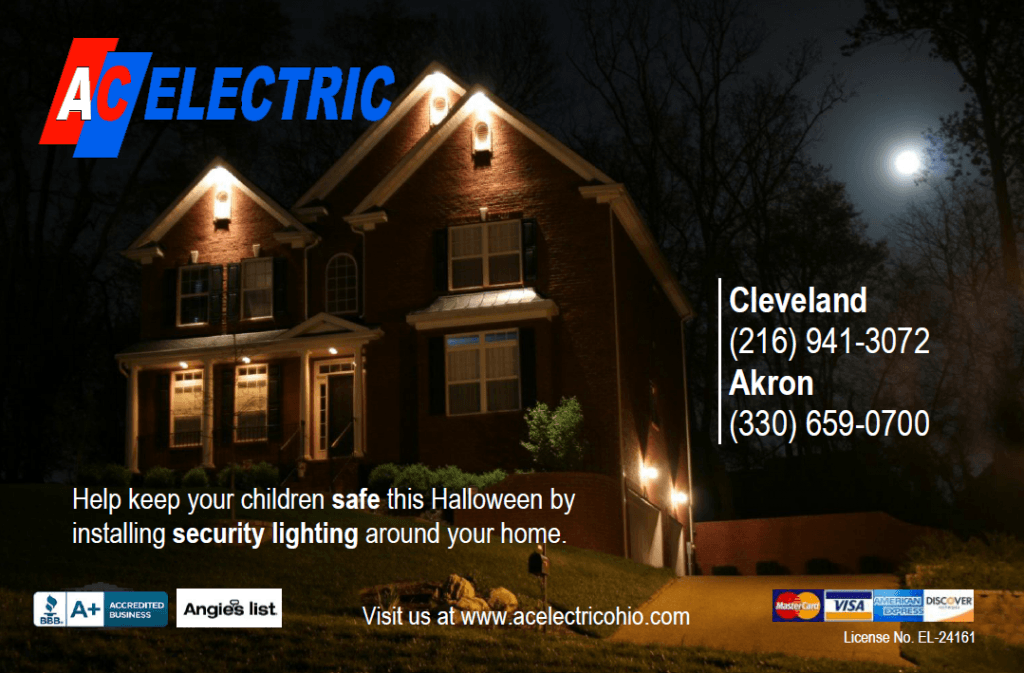 Halloween is a time for the kids to come out and enjoy themselves by dressing up in their favorite costumes. Let's do our part by ensuring the lights are on after dark. Check your home's security lights to make sure the bulbs work; and, that you're not wasting energy by maintaining a good working photocontrol on your fixtures.
Security lights can have a great impact on your home's look when installed correctly. Whether on the lawn with landscape lights or on the perimeter of your home, we have installed security lighting for just about every task.
Need help for the best installation parameters for your security lights? How about understanding the benefits of LED's vs regular or fluorescent? With the wide array of fixtures out there, a little guidance from a lighting professional would go a long way! AC Electric has been assisting residential and commercial customers with the selection process along with the installation.
AC Electric has also incorporated a unique system for landscape lights familiar to most senior electricians, but unknown to most with as much as 15-years of experience! Our installation is guarantee to be free from defects for the life of the system. Most landscape light installations work for two years and start giving you problems. Don't throw the towel in—call today if your landscape lights are not working. Our experienced technicians are always a phone call away to assist you with your security lights.