Residential & Commercial Electrician Serving Willoughby, Ohio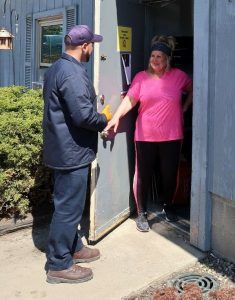 Are you searching for a licensed, bonded, and insured electrician in Willoughby, Ohio? Your search has come to an end! AC Electric has been servicing homeowners and businesses in Northeast Ohio and beyond for all their electric needs since 1999. In these two decades, we've won numerous local awards and the place of almost all its customers. With over 150 Google Reviews and an average of a 4.8 Star Rating, AC Electric is sure to please your electrical needs!
The #1 Residential Electrician Servicing Your Community
If you aren't from Willoughby but have somehow landed on this page, we need to start off by urging you to visit Eastside Relics, one of the most prolific specialty gift shops in the city. This is a completely unique place unlike any of us have seen in Northeast Ohio.
However, you're not here because you wanted suggestions on where to shop locally! You're here looking for a reputable local electrician. AC Electric is an experienced and certified electrical contractor for residential needs. With AC Electric, you'll have the peace of mind knowing an industry-leading electrical contractor in Willoughby worked on your home.
Your #1 Choice for Electrical Contractors in Willoughby, Ohio
AC Electric has loads of experience working on buildings of all shapes and sizes. This means that no matter how unique your residential or commercial property is, we have the expertise to provide excellent services.
For the past 20+ years, we've called upon to service some of the largest commercial properties in Northeast Ohio. Due to our stellar reputation, business owners have spread the word about our great services. This has led to a stellar growth in Northeast Ohio for our unique commercial needs.
Knob and Tube Wiring Services for Willoughby, Ohio
Some residential and commercial buildings in this city were built between the 1880s and 1930s. The buildings from this era feature the unique knob and tube wiring, which most electrical companies have little knowledge on how to maintain them properly.
AC Electric, a top electrician in Willoughby, Ohio, has been servicing these unique wiring installations since it started operation. Taking this extensive experience into account, you can expect nothing but unbeatable knob and tube wring servicing for your property.
Why Choose AC Electric?
Having been in business since 1999, our outstanding services have led to winning the #1 Electrician servicing Cleveland, Ohio, by Channel 5 News. There is also the Expertise.com popular Top Local Award and Cleveland Consumer Affairs #1 Electrician Award.
If you are in need of an electrical repair or an estimate, call us today!