Residential &Commercial Electrician Servicing Willoughby Hills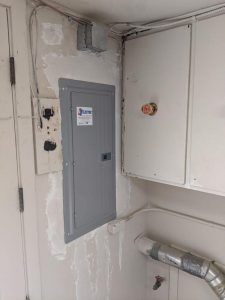 Today, electricity is more important to our lives than ever before. If you are a resident or business owner in Willoughby Hills, electrical issues may have been an issue at one point. If you are searching for a reliable electrician in Willoughby Hills, Ohio, look no further than the award-winning electricians of AC Electric.  AC Electric has been providing top-notch electrical services in Northeast Ohio since 1999.  We have been relied upon by both residential homes as well as commercial properties.
Your #1 Residential Electrician Servicing Your Community
Willoughby Hills is unique from other cities in Ohio in many ways. If you are looking for some Willoughby Hills adventure in the city, you can visit the Squire's Castle or the Kirtland Temple Historic Center with your family. At AC Electric, we love our work in Willoughby Hills. It is a place we truly enjoy driving through as we see the beautiful homes and landscapes.  We hope that if you are reading this today and you live in Willoughby Hills, that you give us a call to be your certified electrician!
Your #1 Choice for Electrical Contractors in Willoughby Hills
As a top local electrical contractor, we've attended to the electrical maintenance and repair needs of buildings of all shapes and sizes during the two decades they have been in operation. AC Electric has had the privilege to work on the electrical maintenance and repair needs of Northeast Ohio's largest commercial properties. AC Electric will leverage its vast experience to ensure that your commercial property has its electrical issues sorted out in no time to ensure that you incur no or minimal losses.
Knob and Tube Wiring Services for Willoughby Hills
If you have a building constructed between the 1880s and the 1930s, you may have noticed that it has some unique wiring. This is known as knob and tube wiring and was very popular around that period but later fell out of favor. Electrical servicing for a property with this special wiring needs an experienced and certified electrician such as AC Electric. We've helped many homeowners with knob and tube wiring maintain and repair them to almost original condition.
Why Choose AC Electric?
AC Electric has been offering electrical services in Northeast Ohio since 1999! As you can imagine, we have seen it all and experienced everything our greater Cleveland area has to offer.
Whatever your problem is, AC Electric will be onsite as soon as possible. We offer fair prices for our services and use high quality products. It's all of these factors that combine to make AC Electric an award-winning electrical contractor in NEO. We've won the Cleveland Consumer Affairs #1 Electrician Award, Top Local Award by Expertise.com, and the Channel 5 News Cleveland Award for #1 Electrician servicing Cleveland, Ohio.