AC Electric – Electrician Serving Warrensville Heights, Ohio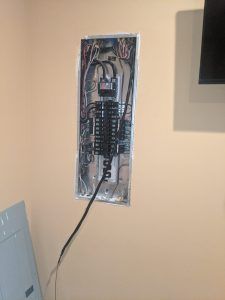 Nowadays, it can be difficult to find a well-licensed and properly insured electrician in Warrensville Heights. Our objective here at AC Electric is to give you the finest services and ensure that you are satisfied with the job done. We diligently seek to offer excellent customer service and top-quality electrical services and leave your property safer than we found it. We also make sure to be there on time, because as we all know, it can be a nuisance to wait long hours for service calls.
Safety is a priority for our clients as well as our technicians. We make sure to use the best materials, for safety purposes, and to avoid wasting your money and ensuring your project is completed with the best quality.
Residential Electrician Serving Your Community
AC Electric has electrical contractors who work 24/7 to meet the client`s electrical needs. From small tasks like fixing light switches to huge contracts like remodeling and rewiring, here are some of the residential services we offer:
· Remodels and additions
· Home inspections
· 400-amp service
· Upgrade from old wiring systems like knob and tube wiring
· New construction
· Motion sensing and security lighting
· Installing smoke detectors
· Installing TV cable, data lines, surround sound systems, and so much more
· Upgrading your electric systems to meet the state`s codes
· Floor heating
Commercial Electrical Contractor
From 3-phase installation to troubleshoot issues, we offer our clients the needed knowledge and skills to keep their businesses operating efficiently. Here are some of the commercial services we offer:
· 3-phase installation
· Installation of parking lot lights
· Electrical systems for the sprinkler system
· Reduced-voltage wiring, including TV cable and data lines, phone lines, and surround sound system
· Upgrades to ensure you meet the state`s codes
· New construction
Knob & Tube Wiring Services
This electrical system was utilized originally in the early 1880s to the late 1970s. It consists of two parts, and instead of being placed in a conduit or casing, the cables are placed several inches from the surface by winding them in a ceramic knob. Where the cables required crossing a panel, the ceramic knobs were fit by creating a hole in the panel.
This stopped the cables from touching the panels. Tubes were utilized to where cables crossed one another. Even though some people think you should replace this wiring system, it is unnecessary; simply protect it using circuit breakers, this way when the circuit overloads, you only need to flip the circuit breaker.
Why Choose AC Electric?
AC Electric has been servicing Northeast Ohio, homes, and commercial buildings for the last 2 decades. Whether it is commercial or residential services, our highly experienced technicians are always ready to give a hand.
We also offer 24/7 Emergency services, so feel free to contact us any time. The affordable services we offer are unmatched, and our electricians are fully licensed and insured. Moreover, we provide free estimates for our clients and answer any questions they might have, the best way we can. As our client, you can be sure to be 100% satisfied with our impeccable services.
We have been awarded the following local awards;
· Best Electricians in Cleveland
· Consumer Affairs best electricians
· Channel 5 News #1 Electrician servicing, Cleveland Award