Electrician Serving Waite Hill, Ohio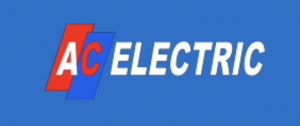 Are you looking for an electrician in Waite Hill, Ohio? Your search for a top local electrician ends here with AC Electric! AC Electric has been servicing homes in Northeast Ohio since 1999. Whether it's for commercial or residential services, we are always ready to help you out at an affordable rate. We are punctual, and we will fix any electrical problem that needs repaired.
As many of you already know, an electrical problem is not something that you fix on your own. Due to its safety hazard, it's best to leave this to a team of professional electricians. We have a team of technicians who can come to your home to resolve any issue you might have. Our technicians are professional and we strive to always be on time!
Waite Hill residents have enjoyed our residential services thanks to our group of certified technicians and their reliability. Get in touch with us today to enjoy our outstanding services!
Commercial Electrical Contractor
If you have an electrical problem at your commercial building, we are just a phone call away. Our staff has been trained to handle large scale commercial jobs. We've tackled nearly every style of job including, but not limited to, some of the following below:
· Using devices to identify electrical faults
· Interpreting blueprints
· Lighting upgrades
· Inspecting electrical components
· Structured wiring
Knob & Tube Wiring
Knob and tube wiring was standard from the 1800s to the 1970s. However, after the second World War 2, people needed a newer and advanced system. In the current century, Knob and Tube wiring is considered outdated; however, old homes still have this kind of wiring.
Through a home inspection, we can identify this kind of wiring system and change it for you. This wiring system has been in place for the longest time, meaning it works just fine, but some prefer the newer system.
Why Choose AC Electric?
AC Electric offers an affordable service. We are available 24/7, even on weekends and public holidays. Our team is licensed and insured. Due to our excellent services, we have won some awards.
We have been awarded the following;
· Best Electricians in Cleveland
· Consumer Affairs best electricians
· Channel 5 News #1 Electrician servicing, Cleveland Award