Electrician Serving Valley City, Ohio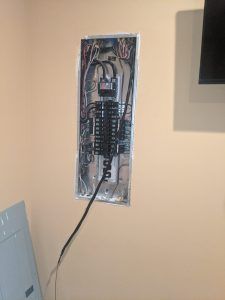 Are you searching for an electrician in Valley City, Ohio? Worry not, AC Electric has got your back! We have been serving Northeast Ohio since 1999 and have built a stellar reputation with numerous local awards.
We are a full-fledge electrical company that has enough experience to resolve all of your electrical issues, ranging from:
 Installing new circuits
Landscape lighting
Installing junction boxes
Switching breakers
Installing Cat 5 / Cat 6 to the area
Outside outlets
Adding outlets in your attic
Residential Electrician Serving Valley City
Being a top-rated and fully booked company, we understand that there are multiple electrical problems that can range from minor comfort disturbing ones to safety hazards. Our primary focus as a residential electrician is to put your safety first. Once we analyze the problem, we put then inform our customers of the best options for them. Once you decide on the route you want to go, we get to work for you!
Commercial Electrical Services in Valley City
Besides providing residential services, we also offer commercial services for all your electrical needs in Valley City, Ohio. From offices, restaurants, to more complex commercial buildings.
Here are a few things you may be experiencing which is why you are calling us today:
 The burnt smell coming from faulty cables or the panel box
Flickering lights
Breaker tripping
Buzzing sounds from the switches
Extra-loud ceiling fan
Switches malfunctioning
Burned plugs
GFCI outlets needing you to plug them frequently
Why Choose AC Electric?
We offer 24/7 emergency services which is a reason we stay so busy around the clock! We have qualified, courteous and timely electricians who will not disappoint you with their high-quality craftsmanship.
Our electricians are properly licensed, and they will swiftly fix your troubleshoot, identify, repair, or replace depending on the problem. And most importantly, our electricians are keen to offer solutions, instead of making a sale!
Local Awards
AC Electric has been awarded some of the following local awards:
· Best Electricians in Cleveland
· Consumer Affairs best electricians
· Channel 5 News #1 Electrician servicing, Cleveland Award