Electrician Serving Streetsboro, Ohio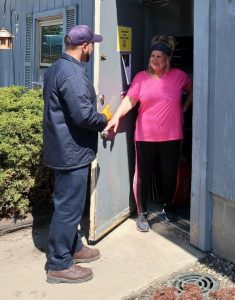 Are you searching for an electrician in Streetsboro, Ohio?
AC Electric is one of Streetsboro's favorite electricians as we have been serving the community, both residential and commercial properties, since 1999!
AC Electric provides a complete home lighting service for all your lighting requirements. From residential to commercial structures, our electricians are highly qualified in replacing, repairing, and installing lights. We offer a vast array of electrical services to meet your needs, from fixing your light switch to rewiring your entire home.
We also offer friendly service with a sanitized environment for both our great customers and electricians.
AC Electric is available 24/7 for your electrical needs!
Why Choose AC Electric?
We understand that it is difficult to find a reliable and certified electrician. AC Electric is certified, and so are our electricians, which means you are guaranteed of our competence and efficiency. So why should you choose us for your electrical service needs?
We've been servicing homes and commercial buildings since 1999 and have won several awards. This shows that we have more than enough experience in this industry, and so do our electricians. There isn't any kind of electric job we haven't done before.
Besides, our electricians will explain in detail the reasons behind recommending something, in a way that you will understand. Our prices are also reasonable yet profitable to keep our business running, making it easier for us to continue serving you in the future.
Furthermore, our electricians are highly-skilled and licensed. This means you never have to worry about them doing a poor job. If you have a commercial building from warehouses to office structures and hotels, we will provide you with the suitable services necessary to keep your business running effectively.
Again, we are available 24/7; whether day or night, we will pick up your call and make arrangements to fix your home electrical issues. We are also available during public holidays!
Knob & Tube Wiring
This is the first electrical system to be used in homes. It is mostly present in homes that were built between the 1880s and 1970s. After the Second World War, technological advances needed better systems. Currently, this electrical system is untimely at best and hazardous at worst. Even though it is outdated, it is still present in some homes.
Fortunately, knob and tube wiring can be seen during your home inspection. Upon identifying it, the most likely recommendation is to replace it with modern wiring. However, you can leave it and protect it utilizing circuit breakers; this way, when the circuit overloads, you simply flip the circuit breaker.
Awards
We have been awarded the following local awards;
· Best Electricians in Cleveland
· Consumer Affairs best electricians
· Channel 5 News #1 Electrician servicing, Cleveland Award
If you're looking for an electrician in Streetsboro, Ohio, give us a call right now!