Residential & Commercial Electrician Serving Seven Hills Ohio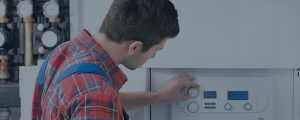 If you are looking for the best electrician in Seven Hills, Ohio, then look no further than AC Electric. For over two decades we've been delivering reliable and quality electrical services in Northeast Ohio and beyond! Our service has earned various accolades over the years from multiple consumer bodies and associations. We take pride in our customer service, which is exceptional and crucial in how we deliver the services.
The #1 Residential Electrician Servicing Your Community
Seven Hills Ohio is the perfect place for outdoor lovers especially if you love serene trails and beautiful brick ranch style homes. Its breathtaking parks include the Cleveland Metroparks and the West Creek Reservation which offer endless options for any visitor. Quality education is another top factor in this small town as personified by the award-winning Normandy High School. With such a heritage, we ensure you also get to enjoy the best electrical contractor services in Seven Hills. We are a fully certified company, and our technicians are always under training to let you enjoy the best systems offered by technology.
Our services include all forms of wiring from the garage and underground wiring to designing builds, lighting projects, and other power installations and remodeling projects.
Your #1 Choice for Electrical Contractors in Seven Hills, Ohio
Our services are not limited to residential services. We also handle all commercial electrical contractor needs. We handle projects of all kinds of sizes and provide a wide range of services to our commercial clients. We help them in installing new power circuit systems, installing electric panels, and green energy solutions, among other things. Some of our energy solutions include motion and vacancy sensors, energy-saving lamps, dimming controls, and others. We have worked with churches, schools, small businesses, and large companies.
Knob and Tube Wiring Services for Seven Hills Ohio
One of our specialty services is upgrading Knob and tube wiring in older homes. However, it is not always a straightforward fitting solution, nor one we recommend outrightly to our clients. While the fear is still that K & T wiring poses fire hazards, this is not always the case. Considering the cost involved in removing the whole K&T installation, we advise our clients to choose the better option of proofing whenever possible. We always seek to evaluate the situation before recommending the way forward.
Why Choose AC Electric?
We have built our reputation with quality and reliable work. We use quality materials and make a genuine effort to buy American. We also ensure our response time as fast as possible so that you do not suffer inconvenience for an extended time. We have also won several awards that confirm our reputation and the quality of our services. Expertise.com, Cleveland Consumer Affairs, and Channel 5 news have awarded us the top Electrician in Cleveland. Contact us today and let us help you sort out any issue you are having. We also offer free troubleshooting.