Your #1 Electrician in Pepper Pike, Ohio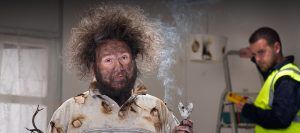 AC Electric repair is the number one electrical contractor in Pepper Pike, Ohio in our humble opinion!. We are a full team of highly skilled electricians that provide the most reliable installations, upgrades, and repairs in the area. For more than 20 years, we have built a reputation as the most professional and affordable electrician in Pepper Pike, Ohio. We also have the awards to show for it! Talk to us for all your commercial and residential electrical installation and repair services.
The #1 Residential Electrician Servicing the Community
Pepper Pike puts you at the center of everything—a thriving urban life amid Cleveland's extensive agricultural and forestry lands. The mostly suburban city has a laidback lifestyle and hosts regular concerts and social events. The area is served by the distinguished Orange City School District that ranks among the best in Ohio. Pepper Pike Ohio landmarks include the David Berger National Museum and the Eton Chagrin Boulevard.
As a reputable electrician in Pepper Pike Ohio, AC Electric has served many residents and businesses alike, providing prompt and professional installation and alteration services. We ensure that you have power and that it works safely and efficiently.
Your #1 Choice for Electrical Contractors Pepper Pike
You no longer have to deal with long downtimes when you experience glitches with your connection. You no longer have to contact costly and unreliable electricians for your building inspection. As the leading electrical contractor in Pepper Pike, Ohio, we are here to help. Our services span all areas of installation, rewiring, remodels, and energy efficiency optimizations. We have helped many businesses in Pepper Pike, Ohio, get their power online faster and cost-effectively.
Knob and the Tube Wiring Services for Pepper Pike, OH
Do you live in one of those vintage buildings built before the 50s? No need to worry! You don't have to pull everything down just because the electric connection was wired differently back then. Knob and Tube wiring is an electrical connection framework that utilized copper wires running through plastic or rubber tubes in a home. K&T wiring might not be up to the task when it comes to the energy needs and code requirements of modern homes.
Today kitchens and living rooms have multiple appliances, and that means that your wiring must be optimized to sustain the huge demand. We can help to upgrade this system cost-effectively and in a minimally invasively. Your options when dealing with knob and tube wiring includes:
· Replacing old switches and outlets with code-compliant grounded ones
· Replacing old wires with new conductor cables
· Passing connections through code-compliant junction boxes
· Replacing outlets with ground fault circuit interrupting outlets
Why Choose AC Electric?
We are a fully licensed and as well a certified team of electricians serving Pepper Pike Oh since 1999. Our people are dedicated to excellence in service delivery. You can expect a high level of professionalism and efficiency that guarantees costs and saves your money. Our unmatched degree of reliability is evidenced by the multiple awards that we have won in the past, including:
Channel Five News Cleveland Award for #1 Electrician servicing all of the Cleveland, Ohio
Top Local Award according to Expertise.com: https://www.expertise.com/oh/cleveland/electricians
Cleveland Consumer Affairs #1 Electrician Award: https://cleveland.consumeraffairs.com/electricians-cleveland/
Work with AC Electric for the best and comprehensive electrical services in Ohio. Contact us at 330-659-0700 to get started.