Electrician in Oberlin, Ohio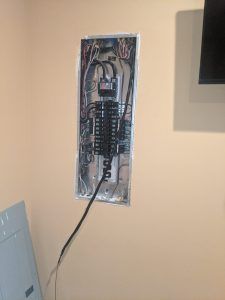 Are you searching for an electrician in Oberlin, Ohio? At AC Electric, we are a fully licensed and professional company seeking to deliver the service excellence you deserve!
We are courteous and professional, and our mission is to offer unconditional customer satisfaction regardless of your project size. Our friendly technicians are well-equipped with the proper tools and knowledge to handle all your electricity needs with the utmost professionalism.
Why We Love Working in Oberlin
Located in Lorain County, Oberlin is a bustling city home to the famous Oberlin College. Besides being renowned for the remarkable liberal arts and music at Conservatory College, this city is a unique location of creativity and intense energy.
Oberlin is established on a solid foundation of artistic, musical, and academic excellence. With a high ranking conservatory, a world-class conservatory, and an unrivaled art museum within a sole campus, it is the ultimate hub to study, design, and define your desired world.
Residential Electrician Serving Oberlin
At AC Electric, our expert electricians are always ready for your call anytime you have electrical problems with your circuits, outlets, and wiring. Being in business since 1999, we have built a successful reputation to tackle any electrical issues you may have.
Our residential electrical services include outdoor and indoor lighting, installing and fixing plugs and switches, breaker panels, and so much more!
Commercial Electrician in Oberlin
Here at AC Electric, we approach all of our commercial accounts uniquely and as partnerships rather than seeing them as just another new client. Our commercial services include 1 and 3 phase circuit wiring, indoor and outdoor lights, office renovations, CAT installation, and other services.
Why Choose AC Electric?
Like any other top business in Ohio, our success is founded on our unrivaled customer satisfaction guarantee hence our distinctive hands-on approach. On hiring us, you will instantly notice that our operations are engrossed in the philosophies of prompt completion, quality workmanship, integrity, and competitive pricing on our dealings.
We uniquely combine research and knowledge with our wide-ranging practical experience to guarantee an expert approach for all your project needs – however unique! Call us today for an accurate and fair project estimate. We look forward to welcoming you to our long list of happy and satisfied clients.
Knob and Tube Wiring
Older homes can be thrilling, but they come with unique problems. If your home was built somewhere between 1880 and 1970, it might have a knob and tube wiring system. However, just because this wiring system is ancient doesn't necessarily mean that you're in imminent danger. If it is well-maintained and has not been utilized improperly, it may be fine.
However, to be completely safe, you can protect it using circuit breakers, and in case of a circuit overload, you will flip the circuit breaker.
Local Awards:
AC Electric has been awarded the following local awards:
· Best Electricians in Cleveland
· Consumer Affairs best electricians
· Channel 5 News #1 Electrician servicing, Cleveland Award
Get in touch with us to experience our amazing services!