Electrician Norton, Ohio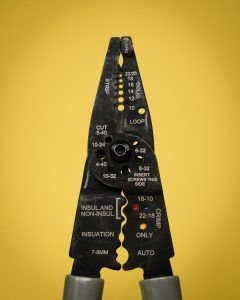 Are you searching for an electrician in Norton, Ohio?  Welcome to AC Electric!  AC Electric has been servicing homes in Northeast Ohio since 1999. From residential to commercial services, we do it all! We understand how important it is to keep your business running and your home functional, which is why we offer affordable and reliable services. Our team of skilled technicians will arrive on time and fix your electrical problem(s) in a friendly and knowledgeable manner!
Residential Electrician in Norton
We have certified electricians that will come to your home and fix any electrical problems you may have. Whether you require a panel switched or your home rewired, our professional, courteous, and timely technicians are the people you need to call.
The Northeast Ohio community has enjoyed our residential services thanks to our effectiveness, reliability, organization, and punctuality. This is evident in the positive customer reviews we have. But don't just take our word for it, go over to Google and check out our over 175 reviews with an average of 4.8/5 Stars!
Commercial Electrical Contractor
We understand how essential it is to keep your business running, which is why we are available 24/7 to help you keep it that way. Our electricians are properly licensed and insured. Our commercial services include, but are not limited to:
· Installation and wiring dimming systems
· Installing parking lot lights
· Lighting upgrades
· Electrical contracting and wiring
· Structured wiring
Knob & Tube Wiring in Norton
Knob and tube wiring is the original wiring technique utilized from the late 1800s to the 1970s. After the 2nd World War, technological advances needed newer systems. Currently, this wiring system is considered inconvenient. However, even though it is outdated, it is still present in older homes.
Fortunately, this wiring system can be identified if you schedule a home inspection. Once it is spotted, some people would recommend that you replace it. However, this is not necessary since this system has been around for years and can be reliable if it's properly maintained.  For an evaluation of your knob and tube wiring, give AC Electric a call today.
Why Choose AC Electric?
AC Electric offers high-quality, affordable services. We have even been given several awards due to our impeccable services. Additionally, we offer 24/7 emergency services and are also available on public holidays. Our technicians are also fully licensed and insured, and they will leave your home safer than they found it.
We have been awarded the following local awards;
· Best Electricians in Cleveland
· Consumer Affairs best electricians
· Channel 5 News #1 Electrician servicing, Cleveland Award