AC Electric – Your Electrician Serving North Ridgeville!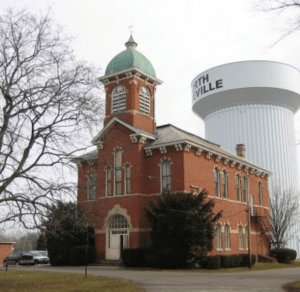 If you've been searching for an honest and reliable electrical contractor who can help you handle all your electrical needs in Northeast Ohio, you've come to the right place. We are the experienced and licensed electrical company providing the best quality electrical repairs and installations in North Ridgeville and beyond for many years! AC Electric has been servicing Northeast Ohio since 1999 and we have never failed to provide the best quality services as you can see from our 100+ Google reviews.
We offer both commercial and residential services to meet all your electrical needs. Our top goal is your satisfaction and we never stop until you are truly satisfied. For the maximum performance of your electrical works and appliances, get in touch with the professional electricians of AC Electric servicing North Ridgeville without delay.
Reputable and Reliable Electrical contractors
As proof of our reputation, Cleveland's channel 5 news rated us the number one electric company providing the best quality electrical services in Northeast Ohio. We have been in the electrical repair and installation business for more than a decade now and have never failed to provide the best quality electrical services to both homeowners and business owners in Northeast Ohio and beyond. We pride ourselves in providing the best electrical services delivered with a touch of perfection and honesty. With us handling your electric repairs and installations, you will never have to worry about hidden charges as we are known to offer a one-time flat rate for the services we provide.
Experienced and Skilled Technicians
We have some of the finest electricians you can find anywhere in North Ridgeville Ohio on our team. Our team of well-trained and certified electricians will arrive at your home as soon as we can get you scheduled. We send you experienced technicians who can handle your appliances and properties with all the care and attention they deserve.  We receive great feedback daily on how friendly our staff of electricians are and how honest they are with their jobs.  We provide you the most efficient and cost-effective options and provide all the facts so you can best choose what you want to do with your electrical repairs.
24 Hours Emergency Repairs
We understand how scary your home can be following a sudden blackout. Such blackouts can happen when you least expect them to happen. A number of natural factors can affect the electricity supply and functions in your home. A malfunctioning electrical device can be the reason why there seems to be a fluctuation in your electricity supply. A tree branch falling on your electric wires can cause grave damages and affect your power supplies. A heavy storm or land tremor can cause severe damages to your power supply.
Whenever such factors play out and damage electrical connections or appliances in your home, it is important to fix them as soon as possible without any delays. Whenever such issues arise you need to first call your local electrical provider or check for outages online.  After you ruled out an outage, you should immediately call a professional electrician, we are always here to make sure the power in your home is restored and all your electric devices are restored to maximum performance.