Residential & Commercial Electrician Serving Mentor Ohio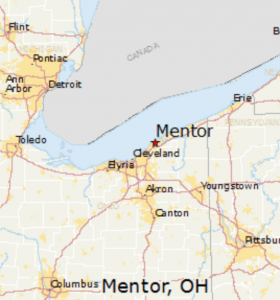 Ever since 1999 here at AC Electric we've been doing our best to serve the local community of Northeast Ohio in all of their electrician needs. If you are looking for an electrical contractor in Mentor Ohio then you don't need to look any further than us. Our legacy and dedication can be seen in our multiple awards, and in the reputation that we have built amongst the community.
The #1 Residential Electrician Servicing Your Community
We are every bit as local as the beautiful Holden Arboretum or the historical Squire Castle. When you think about an electrician in Mentor Ohio we will always be there for the community. Our certified staff is trained on all the important aspects of residential electrical work. Whether you need to repair a line or upgrade a system we have the right staff and the right tools for you. There's no work too large nor too small, and as long as it allows you to help you stay safe and comfortable we will take the job.
Your #1 Choice for Electrical Contractors in Mentor Ohio
Just like we said we don't believe in works that are too small nor too large. And that means that we are ready to tackle projects larger than an average household. In our time serving Ohio, we have worked with large residential building to make sure their electrical grid is up to par. As well as with some of the largest commercial property in the Northeast Ohio region. We are electricians first and foremost, and whether work takes place in a small apartment or a large building doesn't change a thing. Our staff will professionally and kindly help you through any electrical job you might need.
Knob and Tube Wiring Services for Mentor Ohio
If you have an old house there's a chance that you constantly wonder if your connections and grid are really up to par and most importantly safe. It's common for many old houses to rely on a Knob and Tube system over the more famous NM Cable of today's standards. However, K&T is on its own a perfectly fine system and all it takes is to upgrade it a bit for modern standards. So if you know or suspect that your house runs on a K&T system give us a call. We will confirm it and upgrade it to modern standards, without any need to give it a complete overhaul.
Why Choose AC Electric?
If you are still on the fence then we'd like to show the proof of our accomplishments across our time working. Ever since 1999 we have been recognized by multiple media outlets including Channel 5 News, which gave us the award for #1 Electrician Serving Cleveland Ohio. Expertise.com also rewarded our efforts and named us one of the top local electricians in the region. And Cleveland Consumer Affairs also named us the #1 Electrician in the area. And all of this has been possible thanks to the mutual trust and respect we have built with our clients. Because their wellbeing will always be our #1 concern.