Top Rated Electrician in North Olmsted, Ohio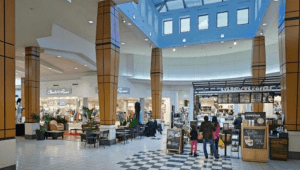 AC Electric is one of the frontline electrical contractors serving Northeast Ohio since 1999. We have been providing businesses and residents in North Olmsted Ohio with the best quality services for well over a decade. When it comes to getting the best quality electrical services in Northeast Ohio, we are arguably the best hands in the business. We have been providing residents and businesses in Ohio with the best quality electrical repairs and installations for over a decade now. We are rated the number 1 and best electrician by Cleveland's Channel 5 News, which is something we are extremely proud of!
Professional Electrical Services
We offer a wide range of electrical services to meet your electrical repair and installation needs. No matter the type of electrical services you require at home or in the workplace, we have the tools, skills, and experience to deliver to your needs. We handle your home electrical repairs and installations with extreme care and if you ever experience any electrical malfunctions or sure outbreaks just give us a call and we will look into your needs ASAP!
Well Trained and Licensed Electricians
All of our electricians are licensed and trained to handle all types of electrical repairs and installations. When you hire us to handle your residential or commercial electrical issues, we make sure we send you our finest electricians to ensure you get the best quality services.
Safe and Efficient Services
Electrical work isn't something you should leave in the hands of handymen services on you find on Craigslist or pinned at a board in your local grocery store. The nature of electrical works makes it important for you to always insist on having the best hands with a track record of quality service delivery handle your electrical services. We want to make sure your home and everyone living in your home is safe during and after the electrical installations and repairs. As your professional electrician in North Olmsted, we will take our time to do a perfect job whenever we get the chance to fix electrical issues in your home.
Reliable and Affordable Electrical Contractors
When you hire us as your trusted electrical contractor in Northeast Ohio, we make sure we get to work immediately to deliver your job fast in order not to inconvenience you. Our quality electrical services are delivered yo you at the most affordable rates. Call us anytime for a free quote and we will help you fix all your electrical problems.
Get in touch with AC Electric today so we can help you handle all your electrical repairs and installations with all the detailed attention and professionalism they deserve. We are the best and we will always work hard to ensure you get the best quality electrical services.