Residential & Commercial Electrician Serving Mogadore Ohio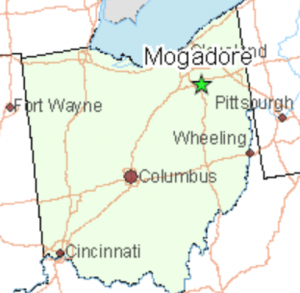 AC Electric being the top electrician in Mogadore, Ohio.  Well, at least in our humble opinion!  AC Electric has been servicing Northeast Ohio and beyond since 1999 and has won numerous local awards for our services.  Since 1999, we've been servicing the community of Mogadore and we couldn't be more thrilled to help your community!  With Mogadore being a suburb of Akron, we found that the community seems to be very solid and centered around the greater good of each other.  If we are being honest, our electricians always want to take the calls to go to Mogadore and they debate with each other why they deserve to go, "this time"!
The #1 Residential Electrician Servicing Your Community
If you are searching for an electrical contractor servicing Mogadore, look no further than AC Electric!  Your beautiful community, starting with Lion's Park, is extremely beautiful and unique.  Every pocket of Northeast Ohio has something special about them and Mogadore is no different.  Being an electrical contractor for residential needs is our top priority and something we will continue to do in your community for years to come!
Your #1 Choice for Electrical Contractors in Mogadore
AC Electric has serviced many historic and large buildings across Northeast Ohio.  There's no building or landmark too big or too small for us to do your electrical work on!  We consider ourselves the number one choice as an electrical contractor in Mogadore due to our vast experience and our extremely meticulous attention to detail on all our jobs.
Knob and Tube Wiring Services for Mogadore, Ohio
AC Electric has been one of Northeast Ohio's top electrical contractors to tackle the infamous knob-and-tube wiring from times past.  Unlike many other local electricians, we do not always recommend a complete swap out to a new electrical system.  We will always be truthful with you on our expert opinion, but if your home will suffice with knob and tube wiring, we will let you know and that will save you a lot of money!  We truly believe it is a great electrical system when installed right and will continue to service it for many years to come!
Why Choose AC Electric?
We've been in business since 1999 servicing all of Northeast Ohio. Here's a list of awards we've won!