Top Quality Electrician in Elyria, Ohio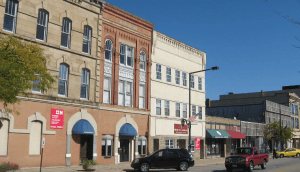 When it comes to electrical works in your home or the workplace, the safe way is the best way. It is important you always insist on hiring the best hands in the electrical business to ensure the safety of everyone living or working with you and the safety of your property. At AC Electric, we believe in providing the best quality electrical services to meet all your lighting, generators, business and appliances repairs and installations. We have been in business since 1999 and we are your top quality electrician in Elyria, Ohio! At least in our humble opinion!
As one of the leading electrical contractors in Elyria, we always advise that you should never compromise your safety by trying to fix your electrical issues yourself when you can hire certified electricians to get the job done. Since 1999, we have been providing first-class electrical services in Ohio ranging from routine electrical maintenance to complete system electrical installations. We are versed and experienced in all types of electrical works and we believe that if we can't fix or repair something, no one can!
We can handle all your residential and commercial wiring and remodeling electrical projects with great expertise and deliver on time and with a smile! We will always work with your budget to meet your needs. Whether you want to carry out simple electrical upgrades, install new ceiling fans or do some decorative outdoor lighting, we have the perfect solution tailored specifically to fit into your budget and solve your electrical problems.
Reliable and Ethical Electricians
We want to make sure you hire an honest and trusted electrical contractor who has all the required training and state certifications to provide electrical services anywhere in Ohio. There are very few electrical contractors who can match the quality of our services and reputation in the entire state of Ohio. We are very reputable and reliable that we were voted the number one electrical contractor by the Cleveland Channel 5 News. This is no easy feat as it takes years of relentless hard work and consistent quality service deliveries to attain such an enviable height.
Experienced and Friendly Electricians
We boast of a team of electricians who are fast, fair and absolutely professional in all they do. You won't have to worry about shoddy jobs and hidden fees when you hire us to handle your electrical projects in Elyria. Our experts will walk you through the entire process which shows how honest and open we are when handling your electrical repairs and installations.
Honest and Sincere Contractors
With the AC Electric as your chosen electrician in Elyria Ohio, you are sure to have the best quality appliances and electrical fittings installed in your home. We want to make sure we give you quality products and services that will last for decades without giving you any problems. We offer you a one-time estimate to enable you to know the cost and time the project requires and prepare adequately. We want to make sure no part of the project leaves you feeling deceived or confused.
Whether you live near the Allen Memorial Art Museum in Oberlin or somewhere close to the Sandy Ridge Reservation in North Ridgeville, we've got you covered. Even if it has to do with emergency electrical repairs after a storm or some other such natural disasters, we are always ready and equipped to rise to the occasion and provide the needed services. Call us today for a free estimate and experience quality electrical services like never before.