First-Class Electrician Serving Brunswick Ohio Residents since 1999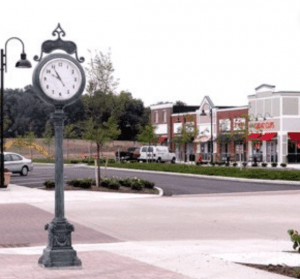 Finding a reliable electric company you can trust with your electrical repairs and installations is not always an easy task. If you have had unpleasant experiences with electric companies in the past, we are here to give you a memorable experience you will cherish for a very long time. We are AC Electric, an electrician serving Brunswick Ohio and we are known for delivering first-class electrical services at affordable rates. When you trust us enough to let us handle your electric repairs and installation, we will go the extra mile to deliver the best quality services to you.
AC Electric has been providing the best quality electrical services in Northeast Ohio since 1999. The quality services we offer are about the best you can find anywhere in Ohio. We offer both commercial and residential electrical repairs and installations to meet all your electrical work needs. As a leading electrical service company, we are rated the best by some of the regulatory bodies in the United States. The reputable Cleveland's channel 5 news rated us as the number 1 electric company in Northeast Ohio.
Quality Electrical Repairs and Installations
As a professional electrical company, we want to make sure you get the best quality electrical repairs and installations when you hire a suitable AC Electric company to bring their years of experience and get your electrical problems solved. We deliver services that can stand the test of bad weather and time. When we handle your electrical issues, you won't have to worry about spending much more on electrical services often.
Experienced and Well Trained Technicians
We boast of having one of the most experienced electrical team in Northeast Ohio. Our employees are as well trained as any professional electrical company can be. We make sure we hire honest and hardworking electricians with a good track record for excellent service deliveries. Our employees are trustworthy and reliable so you can have the peace of mind that comes with having licensed professionals working in your home. Our electricians pay serious attention to every appliance in your home to make sure nothing is damaged in the course of repairing your electrical works.
Durable and Affordable
As professional electrical contractors, we make sure we offer the best quality electrical repairs and installations using the best quality materials. We pay attention to details to ensure no aspect of your electrical work is left out. When it comes to the cost of our services, we are arguably the most affordable electrical company in Ohio. No other electrical company offers the quality of electric repairs and installations we offer at such affordable rates.
Fast and Efficient Emergency Repairs
As a leading electrician servicing Brunswick Ohio, we work hard to handle your emergency electrical works with all the urgency they deserve. Once we get your call, we mobilize out best hands and dispatch them to your location for inspection and immediate repairs. Our experts are meticulous enough to pay attention to every electrical connection, wiring, and appliance in your home with the aim of locating areas where there are faults and malfunctions.
Call us today for a free quote and enjoy our best quality electric services.