AC Electric is Your #1 Electrician in Avon Ohio!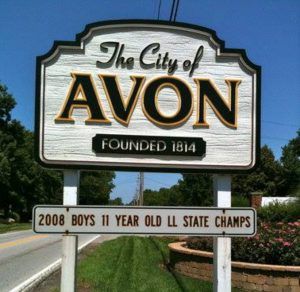 If you are searching for an electrician in Avon Ohio, then you want to book your appointment with AC Electric!  The home of the Avon Eagles is a special place for AC Electric.  Some of the largest homes we've worked on have resided in Avon and Avon Lake.  With the proximity to Lake Erie and the beautiful blue skies, what's not to love about this great location right outside of Cleveland?
Avon has led to a mix of very old homes and brand new homes that we have worked on.  Little do most residents know, Avon, Avon Lake, Westlake and Bay Village was once once large colony of Native Americans.  Unfortunately, AC Electric has never had the honor of doing electrical in a wigwam which is a stone dwelling of Native Americans!  On a serious note, can you tell we love our Northeast Ohio history?
Residential Electricians
When searching for a residential electrician in Avon, we highly recommend using the service of AC Electric.  We are A+ BBB Rated and have over 100 reviews on Google with nearly a 5-Star average!  All of our electricians have gone through, "the wringer" with our interview process.  Everyone has been extensively evaluated and must be certified to go in the field for us.  Owner Asmint Cruz is constantly providing resources and training so he and his crew of electricians can stay up to date on the latest technology in the electrical field.  This is why we believe we should be your number one choice as your go-to electrician in Avon Ohio!
Commerical Electrical Contractor
Not only do we offer residential electrical work, but AC Electric has been a proud provider on some of the most historic landmarks in the greater Cleveland area!  We have bucket trucks and the knowledge to get the job done!  Whether you need emergency electrical repairs or help with a power outage, our electricians are on a 24 hour call schedule so we can help you as soon as you give us a call!
Give us a call today and let's get you scheduled for your home or office electrical needs!