Residential & Commercial Electrician Serving Hunting Valley, Ohio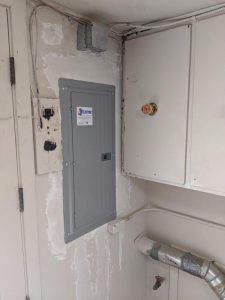 As a commercial and residential property owner, you will need electrical services from time to time. Getting the right electrician in Hunting Valley, Ohio, is vital as it is the difference between having peace of mind and hassling with maintenance after maintenance. There is also the inconvenience that comes with having to deal with eternal electrical issues.
As a homeowner or commercial property owner in Hunting Valley, Ohio, you can seek AC Electric for all your electrical servicing. We've been serving Northeast Ohio for over 20 years and have established ourselves as a leading electrician in Hunting Valley. AC Electric has won numerous awards and recognition for our exemplary electrical services and customer service.  Check out our Google Reviews that speak for themselves!
The #1 Residential Electrician Servicing Your Community
Hunting Valley is best known for its tranquility and connection with nature. Here you will find the Squire Valley View Farm and the University School's upper school campus. As a resident of Hunting Valley, the last thing you would want is dealing with the inconvenience caused by electrical issues. AC Electric has been helping homeowners like you live happily by providing unmatched electrical services for more than two decades.
Their outstanding services have made us the favorite electrical contractor for many homeowners. You can expect nothing but the best from AC Electric, our electricians are always being trained on proper protocols for both electrical and sanitary needs. We are very aware of what a pandemic like COVID-19 has done to our communities and we take proper protocols to ensure your safety as well as our electricians.
Your #1 Choice for Electrical Contractors in Hunting Valley
AC Electric has served many clients, both residential and commercial, with varying needs and buildings of different shapes and sizes. We've also been called upon to service some of the largest buildings in Northeast Ohio. Our services are tailored to each unique commercial building needs.  We prioritize resolving all commercial client's issues within the shortest time possible so that they can resume normal operation quickly.
Knob and Tube Wiring Services for Hunting Valley
Hunting Valley has its fair share of old homes that feature knob and tube wiring. This old-fashioned wiring technique stopped being utilized in the mid-1900s, and most electrical contractors are not accustomed to repairing and maintaining them. Therefore, most property owners with this type of wiring struggle to get reliable electricians to service their unique wiring. If you are one of these homeowners, you should know that AC Electric has vast knob and tube wiring maintenance experience!
Why Choose AC Electric?
AC Electric has won many awards and various recognitions in the past 20 years in operation. These include the Cleveland Consumer Affairs #1 Electrician Award and the Expertise.com Top Local Award in electrical services category. There is also the Channel 5 News Cleveland Award for Electrician servicing Cleveland, Ohio.
We offer a fast turn-around time and superior customer service.
If you are in need of a reliable electrician, call us today!