Residential & Commercial Electrician Serving Highland Heights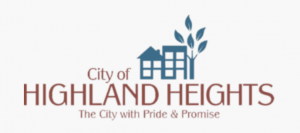 If you are looking for the number one electrician Highland Heights can provide you are definitely looking for us. Here at AC Electric, we have been serving the Ohio community since 1999, a tenure which has lead us to win multiple awards and even more importantly, to help countless clients on their day to day life. So whenever you need to hire an electrical contractor Highland Heights based, remember that we are and have been the number one place to go for years.
The #1 Residential Electrician Servicing Your Community
From the beautiful greens of the Stonewater Golf Club to the joy of laughter the kids at Millridge Elementary always provide there's no doubt that Highland Heights is one of the best places to be. And we are proud to be the perfect kind of service provider for that residential life. Our contractors are completely certified for any kind of household work you might require. And are trained to be both professional and polite in all their interactions. Meaning that you will always get the work done and will always be treated as you deserve.
Your #1 Choice for Electrical Contractors in Highland Heights
A huge advantage of our services compared to others in the market is our versatility. When it comes to work we are ready to tackle on any size and scale. Ofcourse, home visits make a large percentage of our workload. But we can readily tackle any building, warehouse or even malls. Across our time working in Northeast Ohio we have provided service for many large scale commercial properties in the area; all to the same degree of quality and satisfaction as our homework. And to make sure all of our clients are properly covered we also make sure to provide 24-7 services. Regardless of the hour there will always be someone willing to take up your call and assist you or guide you through your issues.
Knob and Tube Wiring Services for Highland Heights
If you have an old house there is a large possibility that your house uses a Knob and Tube wiring system. Modern households largely rely on NM cable, which has resulted in many people considering the traditional K&T system as inferior or even dangerous. While there are various reasons why modern households use NM Cable that does not mean that K&T is bad. If your house relies on a Knob and Tube system we can look at it and take the required steps to update it for modern standards. Making sure that you and your grid is safe without needing a complete overhaul.
Why Choose AC Electric?
AC Electric has been working in the Northeast Ohio region since 1999, and in that time we have obtained various awards that help prove our dedication to quality service. Channel 5 News named us the #1 Electrician Servicing Cleveland for our efforts. Likewise, when it came to all the local services in the area out of over a hundred electricians AC Electric was chosen as the top service provider in the area. An opinion that was once again corroborated by Cleveland Consumer Affairs, who named us their number one pick for electricians in Cleveland. So remember that for all your electrician needs, picking us means picking the best in quality and service.