Residential and Commercial Electrician Serving Green Ohio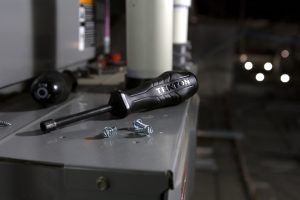 Since 1999, AC Electric has been one of the best electricians in the city of Green Ohio. Residents and businesses have been enjoying the services of the AC Electric since our inception in 1999.  With countless local awards under our belt, we are sure to be one of the most reliable personnel in Green, Ohio!
Residential Electrician Servicing Your Community
There are numerous landmarks in Northeast Ohio but I would wish to narrow down to only two unique features that can be used as the landmark in this city. One being the world's oldest traffic light and the second one is the Toy And Brick Museum. These areas have remained lit with a stable power over the years, thanks to Ohio's top tier electricians! While managing commercial and businesses electrical needs throughout the years, one thing remains for certain, we love everything to do with residential homes!  Top to bottom, anything electrical, you can bet we have you covered with the top local electricians in NEO!
#1 Choice for Electrical Contractors in Green Ohio
AC Electric has been an electrical contractor in Green Ohio since the early 2000s. We've worked with some of the most notable businesses in Northeast Ohio and have built a stellar reputation along the way!  Just look at who Channel 5 News has ranked as the number one electrician in Cleveland, Ohio!
Knob and Tube Wiring Services in Green Ohio
The knob and Tube wiring services we offer in Green are top-notch as this has been our bread and butter for years. This is one of the early day's methods of connecting electricity in the interior parts of the buildings. Currently, it is not commonly used because it is more expensive compared to the use of modern cables. There are a lot of myths that surround the use of knob and tube that they are not strong enough and are a fire hazard. But this is not true as assured by our two decades of experience. While we do recommend more modern methods, we can still service your knob and tube systems.
Why Choose AC Electric?
AC Electric has been in the business of serving the residents and businesses since 1999. Over the years, we've won various awards. These include the Expertise award. This award was awarded to the AC Electric as the Best Electricians in Cleveland in 2020. The criteria for this selection was based on the reputation, credibility, experience, availability, and professionalism of the AC Electric Company. Secondly, they have also won the Compare Top improvement contractors award which placed as the best within the region.