Residential & Commercial Electrician Serving Chardon Ohio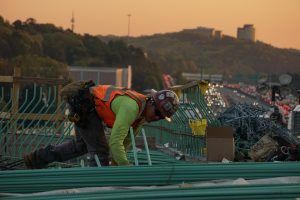 AC Electric is here for you. We are the leading electrician with a full commitment to offering excellent electrical solutions to all our clients. Since 1999, we have dedicated ourselves to the reliable provision of all electrical repairs and installation in Chardon, Ohio and beyond. With more than a decade in the electrical industry, we can assure you that we are the best-suited electrician for your next project.
The number 1 Residential Electrician Servicing Your Community
Chardon is renowned for its notable industrial heritage that cuts across shipping amenities and steel mills beside the waterfront. It is a city that's also known for its rich culture, arts and vibrant tourism spots such as the Geauga County Maple Festival, Big Creek Park among others.
We are a licensed and certified electrical contractor with a built reputation of being trustworthy and dependable. We take no chances when it comes to efficiency in our service delivery process. Our electrical experts aim to offer services that go beyond our clients' expectations for their total satisfaction.
Your number 1 Choice of Electrical Contractors in Chardon Ohio
Over the years, AC Electric has worked on many electrical projects for both residential and commercial industries. Our team has offered electrical installation and repair services to some of the biggest commercial properties in Northeast Ohio, which has steadily grown our brand to a respected electrical contractor Chardon and even beyond its borders.
We handle all our projects with utmost care and integrity from the period of its inception up to its completion. We can work on any type, shape and size of a building since all our electrical technicians come fully equipped with the right set of tools to enable them to work even on the challenging parts of the building.
Whether it's a school, hospital, office, business premises or any other commercial property, you can rest assured of high standards of repairs and installation services from our experts.
Knob and Tube Wiring Services for Chardon Ohio
This is a wiring technique that was mostly used in the old homes of the years between the 1880s to the 1930s. The system was made up of a single insulated copper conductor that runs within ceiling holes and passes through holes drilled in the studs and joists. Insulating sleeves called looms were used to protect conductors at the point where they entered a lamp or a switch.
However, this method has been replaced by modern wiring techniques due to its susceptibility to fire risks. Our professionals have been working on such old properties for the last over 15 years, so you don't have to worry about replacing the whole system. Let one of our experienced technicians evaluate your property, and in case of a fire hazard, we'll advise you accordingly.
Why Choose Us?
We are a licensed and certified electrical contractor who abides by all the necessary practicing standards. Our exemplary services have worn us various awards among them being;
Channel 5 News Cleveland Award for the Number 1 Electrician servicing Cleveland, Ohio.Top Local Award according to Expertise.comCleveland Consumer Affairs Number 1 Electrician Award:
Do not hesitate to call us for all your electrical repair and installation services within Chardon Ohio.