Residential & Commercial Electrician Serving Chagrin Falls Ohio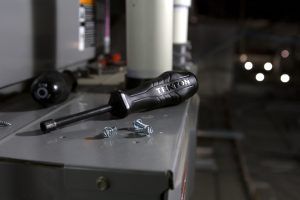 AC Electric has been serving residents in Chagrin Falls Ohio since 1999. No matter what the electrical problem is, we have seen it all and done it all! We are one of the top electricians in Chagrin Falls Ohio as we will make all the electrical tasks look easy. Whether it is installing lights or solving electrical wiring, we know how to do it all and we serve you with a smile!
The #1 Residential Electrician Servicing Your Community
Chagrin Falls is known for its awesome waterfalls like Chagrin Falls waterfalls. In fact, the locals never get tired of going to their especially during summertime. For those who like to hike, the Squaw Rock is a good place to adventure the great outdoors. Truth be told, we are in love with your great city and love serving your beautiful homes and people!
Your #1 Choice for Electrical Contractors in Chagrin Falls Ohio
We know how hard it is to install electrical wiring in some of the biggest properties around Chagrin Falls. We are proud to say that we have handled some of the largest projects in Northeast Ohio so your residential and commercial properties are in great experienced hands. Our list of clients is a, "who's who" in the commercial industry. They came from different lines of business and we were more than happy to serve them. We love serving commercial properties and we love seeing them grow into a successful company.
Knob and Tube Wiring Services
Knob and tube wiring services is not provided by all the electricians in the city. The reason for that is it is not that easy to do it as it would take months or even years of studying this special craft. At AC Electric, we take pride in providing this service. We have serviced knob-and-tube wiring in hundreds of homes and we have all the special tools needed in this unique electrical craft.  If you are in need of knob-and-tube wiring services, call us now!
Why Choose AC Electric?
AC Electric has won numerous awards during our time in business. One of them is the Top Local award according to Expertise. It is an award that is given to local businesses who strive to be the best. We are also rated #1 electrician by Channel 5 News.  In each job, we look to serve you in the best way possible. We are always open to feedback so if you have anything to say about how we served you, don't be shy about sending us an email.