Electrician Serving Avon Lake, Ohio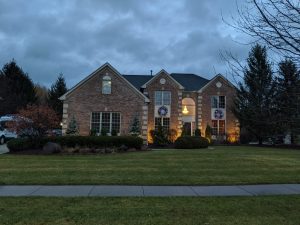 Are you searching for an electrician in Avon Lake, Ohio? With a lot of emphasis on good relations and customer service, AC Electric is the ideal solution for your electrical problems with our skilled and certified and high-quality craftsmanship. From residential contracts to retrofitting to commercial electrical servicing, we handle our work meticulously from the beginning to the end.
If We're Being Honest, We LOVE Avon Lake!
Avon Lake is positioned in Northern Ohio, approximately 14.5 miles from Cleveland, and it is situated along Lake Erie's shores. Since it is close to the city, it gives the people living there expedient access to World-class theatre, sporting events, museums, and orchestra productions.
In this region, city life blends well with the amenities it offers, such as the public beach, the Metro-park, boat launch and bike trails, more than 200 acres of parklands, and so much more! There is also a swimming pool, tennis courts, adult and youth sports, and golf courses for the residents.
Why Choose AC Electric?
AC Electric has been servicing homes and commercial constructions for more than two decades. This means we have more than enough experience in this industry to get the job done right. There is no task that's too big or too small for us. We analyze your electrical issues and resolve them to the best of our knowledge.
We make sure to do our due diligence when hiring a new electrician within our company. Because of this, we have set a new industry standard for customer service. Our courteous, uniformed, and certified electricians will provide you with quality services, and they will also arrive on time.
To top off our fantastic customer service and reputation, we are also available 24/7. You can call us any time of the day or night, and we will send someone to you.
Knob & Tube Wiring
Knob and tube wiring is an open wiring system incorporated in the later 1800s to the 1950s, but some jurisdictions allowed it up to the 1970s. This wiring is present in most homes that were built when knob and tube wiring was allowed. You can quickly identify it. It will most probably be in your basement or attic.
It has white ceramic, coil-like tubes, and knobs. Electric cables wind through these knobs, which support independent wiring elements. Some recommend that you replace this wiring system with a modern one, though you can also shield it by utilizing circuit breakers, and in case of a circuit overload, you flip the circuit breaker.
Awards
We have been awarded the following local awards;
· Best Electricians in Cleveland
· Consumer Affairs best electricians
· Channel 5 News #1 Electrician servicing, Cleveland Award
If it's already time for your next home inspection, give us a call!