Ventilation & Exhaust Fan Installation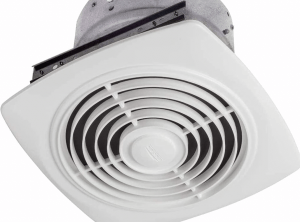 Are you searching for a local electrician that offers ventilation and exhaust fan installation?  AC Electric, established in 1999, has been installing ventilation and exhaust fans across Northeast Ohio since our doors opened for business.  We understand how difficult it can be to find a reliable contractor to do your work.  Most of us at some point have experienced a contractor that never showed up, did do poor work when they did show up, or just a rude and uncomfortable experience.
Our goal at AC Electric is to be that rare team of super friendly and knowledgeable electricians that you aren't afraid to tell your family or neighbors about!  What sets us apart is our reliability, knowledge, and friendliness.  We encourage all customers or potential customers to review our Google reviews and our A+ rating on the BBB!
Do I Need an Electrician to install a Ventilation or Exhaust Fan?
Installing ventilation systems require different scopes work work depending on what you need specifically.  Sometimes there's a pre-existing system in place and you may be looking for a simple swap.  Other jobs require our electricians to cut into the wall and run new piping out.  As I'm sure you can guess, the more labor hours on the job and parts needed, the more it will cost the homeowner.
Now that you know the birds eye view of the project level, it's important to understand the necessity of having a professional electrician for this job.  Anytime you have live wires involved it is recommended that a certified electrician does the work.
Where Do You Vent a Bathroom Fan?
When installing a bathroom fan it's important to consider the location of the bathroom to an outside wall.  Since we need to vent out the air outside the home, we need to figure out the least invasive way.  Sometimes we have to drill a hole in the concrete if it's a basement bathroom, while other times we need to run it through the exterior wall.  No matter what you job calls for, AC Electric can be counted on!
To schedule your ventilation or exhaust fan installation, give AC Electric a call today!