Switching From a Fuse Box to a Circuit Breaker Panel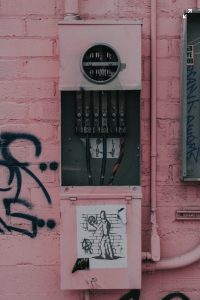 Are you interested in switching from a fuse box to a circuit breaker panel?  No doubt you have probably heard people tell you how advanced technology in circuit breakers can make things much easier for you as a home owner or business owner.  The convenience of circuit breakers and the safety they bring is worth the investment.  Typically, at one point or another, you will need to make the switch from a fuse box to a circuit breaker panel.
AC Electric has been a well-known electrician in the greater Cleveland community since 1999.  We have been helping home owners and business owners to make the switch from fuse boxes to circuit breakers for over two decades.  Our certified electricians are extremely knowledgeable and friendly in their demeanor which has always been one of our greatest compliments we continually receive to this day.
While there's many electricians that you can choose from, we pride ourselves in our great reputation which can be seen in our 180+ Google reviews as well as our A+ Rating with the BBB!
Upgrading to a Circuit Breaker
When it comes to making the change from a fuse box to a circuit breaker panel, it's important to leave this work to a certified professional electrician.  This is a rather complex project that is usually beyond the typical DIYers abilities.  There needs to be a diagram of your current set up and also notes on how much power you will need in your new circuit breaker panel.
When you upgrade your home to a circuit breaker, you receive more safety and more power.  You receive more power because the circuit breaker can handle more amps than your typical older fuse box.  During this process it is important to determine whether or not you need to upgrade your wiring as well.  Many homes across Northeast Ohio have knob and tube wiring.  If you are in the process of replacing your fuse box then this is also the perfect time to replace the older style of knob and tube wiring.
If you have more work done at once, this can save the electrician hours of work which will result in a lower cost for you.
Which is Better a Fuse Box or Circuit Breaker?
While fuses tend to be less expensive initially, you will end up replacing them a lot more often than desired.  Once a fuse blows, you will need to replace it.  With a circuit breaker, all you need to do is flip the switch and you are back up and running!  Circuit breakers are capable of also running more power through them than a fuse box.  You will have more fuses blow than circuit breakers tripped.
If you are looking to have an expert certified electrician inspect your fuse box or you are ready to replace your fuse box, give AC Electric a call today!