Richfield Electrical Services
AC Electric believes location is something very important to our customers. Our location has generally been in the Cleveland area since 1999; but, we were too far from our Akron customers. In 2012, we decided to move the main office to Richfield Ohio. Beside offering Richfield electrical services, we are now strategically located to be less than 30 minutes from Akron, Cleveland, Medina and Streetsboro. We service over 100 cities in the NE Ohio area; check the map below to see if we cover your hometown. Chances are one of AC Electric's highly trained technicians is providing Richfield electrical services, or driving out of the office to one of the surrounding areas right now!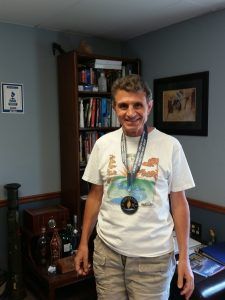 And if you still feel we're not at a close driving distance to serve you, ask our retired bookkeeper Anthony. 1st place winner in the 60 years old and over division of the Burning River 50 Mile race for 2015. At 64 years old, if he can run 50 miles, we think you're within driving distance as well!