Strongsville Landscape Lighting Company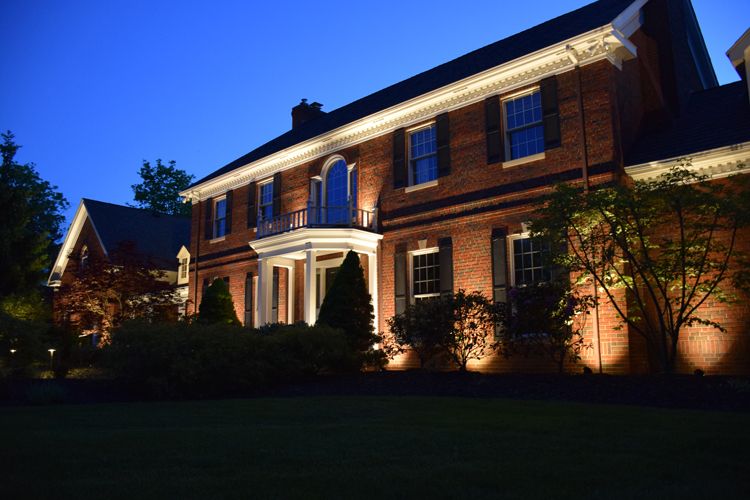 If you are from Strongsville and you're looking to take your landscape to the next level there's only one option.  One of the highlights for an impressive yard is professional lighting.  If you are looking for a Strongsville landscape lighting company then look no further than AC Electric!  Creating beautiful landscape lighting happens to be one of our favorite electrician style work that we do!  Now let's get ready to give your yard a makeover!
There are many options that you can consider when you want to give your current outdoor area a makeover. One of those things that you should consider is the landscape lighting. You will note that this is a great way to
visually upgrade your yard. It is also a good way of providing light on the path way or drive way. Landscape lighting can make your home become more beautiful and appealing. It also a good way to optimize the security of your home. This means that trespassers will be kept at bay at night. Installing these lighting normally
requires a professional. If you have a home in Strongsville, you should hire our experts to help you. We have several electricians who work within AC Electric that love doing this work! There's many advantages of working with us on your landscape lighting. These advantages include:
1. More security
Earlier on, most homeowners used to complain about theft and burglary. Some opted to install alarm systems in their homes. This was one way of mitigating this situation. Installing these lighting can make your home more
secure. It is one way of optimizing the security of your valuable possessions. This can help to put off intruders whenever you are away from your home.
2. Increases the value of your home.
Most buyers are normally keen to note minor home improvement projects. If your home has this lighting, you are likely to sell it at a higher price. This is because the buyer will perceive your home to be more secure.
3. Aesthetic value.
There are many options that you can consider when you want to give your home a new look. Installing these light can help to make your home to look more appealing and attractive.
We can help you to install these lighting in your home. You just need to hire our company for this service. We have a team of dedicated electricians who are always ready to serve you. We have been in business for
more than 20 years. In addition, all our electricians are certified. Install a landscape lighting in your home and your home will be more secure. We can help you achieve this objective.