Electricians Sagamore Hills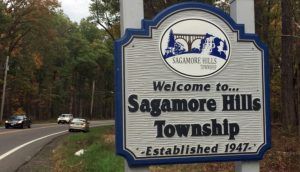 If you are looking for a great electrical contractor in Sagamore Hills, AC Electric should be your choice. With almost twenty years of experience in the industry, our company has managed to gain great reputation for offering exceptional and high quality services. Our extensive experience, team approach, high quality work and good working relationships with our clients make us remain at the top. Here are some of the services we offer to our clients that are looking for electricians Sagamore Hills.
Electrical installations:
At AC Electric, we offer professional commercial and home electrical installations. We have the ability to offer electrical appliance installation and repairs with a friendly smile. Our experts ensure that the safety of your property and family members is guaranteed with our great installation services. With our installation services, you can be assured that all your systems will be up and running at all times. In addition, we also offer inspection services to make sure that there is no issue with your system!
Electrical repairs:
We understand that your electrical system and appliances cannot work at their full potential at all times. This is why we have professional electricians with the ability to offer electric repairs for commercial, residential and other facilities. In all our repair work, we apply high quality parts and tools in order to offer durable solutions to your problems. Regardless of the size and complexity of the repair job, you can be assured that AC Electric, your electricians in Sagamore Hills will handle it perfectly.
Emergency services:
At AC Electric, we also offer emergency services. Our experts understand that it is possible for your electric system to break down any time of the day or night. This is why we have an emergency department that that handles all emergencies that might arise any time of the day or night. We are always ready and in case of an emergency in your home occurs.  Make sure to quickly call us and our professionals will be at your place as fast as we can!
Electrical safety:
Our company offers free electrical examination and comprehensive checklist in order to help recognize potential problems in your business or home. We also do this in order to ensure that your property meets the necessary electrical safety standards. Our electricians in Sagamore Hills work day and night to keep your business and home safe.
Lighting services:
If you would like to spruce your home or business with custom lights, we can do the job for you. Our experts can offer all types of lighting services such as LED lights, bubble lights and others.
We have well trained, polite electricians waiting to work for you. As the best electrical contractor in Sagamore Hills, we charge competitive prices, offer free estimates and all of our working mechanisms are easy to understand. We have the solutions that you need for all your electrical problems in your residential or commercial property. All you need to do is to give us a call and see what our electricians can do for you!  We work on 24/7 basis and complete the jobs promptly.