Electricians Hinckley Ohio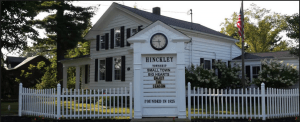 Does your Electric appliance or electrical system need maintenance and upgrades? No need to worry!  AC Electric is just a phone call away. Founded in 1999, AC Electric is committed to ensuring quality services are offered to their clients, in the most efficient fashion. This is possible because of our electricians who have earned a rare feat in this field. They have sufficient experience, thus making us one of the best electricians in Hinckley. If you're looking for electricians Hinckley Ohio, look no further as your search ends with the one stop free estimate electrician services of AC Electric.
Being one of the top Electrical Contractor company in Cleveland and Akron Ohio means we offer reliable services. These services are solely in the area of electricals, where we guarantee quality services. As your electrical contractor in Hinckley, we are ready to offer you the following services:
• Residential Electrical Services
• Commercial Electrical services
• Emergency Electrical services
• Security Electrical services
• Generator services
Residential Hinckley Electrical Services
At AC Electric, we take pride in our many years of experience in offering quality residential electrical services. We offer unmatched services and electrical installation to our customers. After serving you, we are sure you will not hesitate making us your sole residential electrical contractor in Hinckley. Some of the residential electrical services we offer include the following:
• Garage wiring
• LED lighting
• Landscape lighting
• Insurance claims
• Troubleshooting services
• Underground wiring
• Under Cabinet Lighting
• Kitchen Remodeling
Commercial Electrical Services
We have several commercial clients that benefit from our services, ranging from facility maintenance to energy-saving procedures. As one of the commercial electricians in Hinckley, we have majored in servicing of new circuits, electrical panels, and power equipment. So in case you want to hang a 75kV transformer or install an A/C circuit, we are the right people to approach. We will execute those task in an undoubtedly the most efficient fashion.
Emergency Electrical Services
You cannot deny the fact that electrical emergencies are bound to happen anytime.  The last thing you want to think about on a dark stormy night is Electricians Hinckley Ohio! Let's face it, it can get downright dark and scary in this area.  Some of these emergencies might include power outages. Once it occurs, your activities that require electric power come to a standstill. However, as AC Electric company, we are committed to assisting our customers once this emergency occurs. Our emergency services are available 24-7 and our skilled expertise will survive all weather conditions to assist you. This is because, we put the needs of our customers first, and their satisfaction is our joy.
Security
Security is a fundamental aspect not only in your home but also your office. As AC Electric company, we are aware of this necessity. For this reason, we provide security cameras and also go to an extent of installing them for you. In this regard, we can offer you unnoticeable cable lines to enhance your security and also for aesthetic purposes. We can confidently assure you the security you much desire.
Generator Installation
A home back up power comes in handy, whenever electricity goes home. It ensures you are served with power all through. However, when you acquire this backup system for your home, the generator dealer will not do the installation for you and this is the point in time where we come in. We are experienced in offering this service, having done it since 1999. Lucky enough, we can install any type of generators for our clients who with no doubt have diverse preferences of power backup systems. So in case you need this service, just contact us and we will be available at your service.
Electrical issues are some of the things that you cannot run from. Whether it is a power blackout, need for security cameras and installation of generators, once in a while, you will face some of these problems. However, having an electrical contractor will do you enough good to returning things to normality. As a resident of Hinckley, you can make AC Electric as your service provider in this instance.