Residential Electricians in Akron Ohio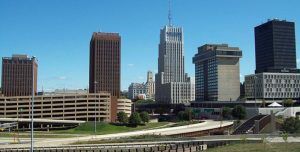 Whether it is repairing or providing electrical supply to a new building, hiring residential electricians in Akron Ohio is a must have for safety and security for your home or office. It is important to know that electricity remains a specialized and unique industry. For this reason, using the service of an expert will provide you a plethora of benefits. Experts in the field will provide you top-notch residential, industrial, and commercial electrical maintenance, repair and installation solutions. If you live in Ohio and are looking for the right electrician to handle your project, keep reading to discover the benefits of hiring AC Electric, the best electrician company if you are looking to hire electricians in Akron, Ohio for your electrical needs!
Hire AC Electric As Your 
Residential Electricians in Akron, Ohio!
Why should you hire AC Electric for your electrical contractor needs?
Reliability:
We are an expert residential electrician in Akron Ohio that will ensure that projects relating to electricity run smoothly. Our friendly professionals will do everything within their power to guarantee the continuity of your electrical systems for a long time. Specialized electricians are well-trained to maintain, handle, and install electric systems with total professionalism. In a nutshell, you can always rely on our professional service of electricians operating in Ohio.
Experience And Vast Knowledge:
Electricity as mentioned above is a specialized industry that requires licensing and insurance. Vast knowledge and experience are required to handle electrical projects. Inspections, tests, and training will help to provide top-notch electrical solutions. This is where AC Electric, your commercial electrician in Akron Ohio comes into play. We have  experts that have the comprehensive knowledge and experience to handle the job and provide solution-driven results the first time. Customers can always depend on the expertise and experience of our great electricians!
Safety:
It is not a recommended approach to hire just any electrician because of saving some extra dollars. This approach can even expose you to receiving the wrong services. This could mean that the safety of your property, family, colleagues and friends may be jeopardized by hiring the wrong electrician. Compromising on the quality of the work and safety when hiring an electrician may cost you tons of dollars and life. Even if hiring an expert electrician may be expensive, you will always get the value for your money. Without any scintilla of doubt, a professional electrician will provide a guarantee for their services within reason.
Excellent Job:
An expert in the field has the skills and knowledge to handle any electrical problem. These professionals make use of the latest and cutting edge equipment to provide customers the best service. Professional electricians in Ohio pass through comprehensive training on maintenance, repairs and installation of electrical projects before obtaining a license. Clients will get a classic and guaranteed result when working with a specialized electrician.
What do you need to do next?  Give us a call!  Simply contact us now and we will be happy to assist you with your electrical needs.  We service all of Northeast Ohio, and place a special importance on Akron, Ohio!